Bringing light to dark places & warm spaces
Our signature bespoke vessels transition from a glowing flame to a timeless keepsake, enduring through countless dinner parties and game nights.
Check Out Our Candles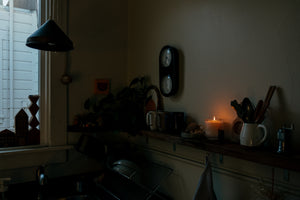 Bespoke Glassware
Crafted by artisan glass blowers and carefully designed to create brilliant light and memorable gatherings.
Small Batch
Each collection is hand-poured by humans in our candle workshop located in Colorado Springs, Colorado.
Narrative Notes
Our fragrances are meticulously selected and blended in house, so each candle scent tells its own distinctive story.
New in the shop
Fall Collection
In these cooler, darker days, the season issues an unspoken invitation, beckoning us to a slower rhythm of life.
Shop now
customer <3
Glowing Feedback